BioForward Announces Two Industry Winners
by Taylor Kennedy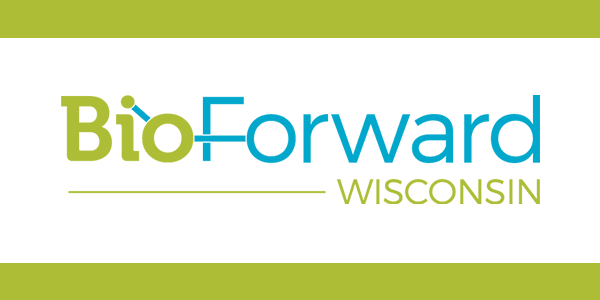 BioForward named Dr. Thomas "Rock" Mackie and Laura Johnson Douglass the winners of the fifth annual Wisconsin Biohealth Awards, the organization announced recently.
"BioForward Wisconsin is pleased and honored to announce this year's award winners," BioForward CEO Lisa Johnson said in a statement. "It was a long selection process with many quality professionals put forth for the awards, but Rock and Laura kept coming to the forefront of the candidates due to their leadership and impact on the global and Wisconsin biohealth communities."
According to a release, Mackie, the Chief Innovation Officer at UW Health, won the Hector F. DeLuca Scientific Achievement Award while Douglass, CEO of Eufaeria Biosciences and Next Generation Clinical Research, won the Wisconsin Biohealth Business Achievement Award.
The two will be honored at a ceremony at the Wisconsin Biohealth Summit Oct. 2 at the Overture Center.